Deze column stond in Het Financieele Dagblad van 14 juni 2018. Volg deze link voor mijn eerdere FD columns.
Met veel tamtam zijn op 25 mei strenge Europese privacyregels van kracht geworden. Las u niet over de Algemene Verordening Gegevensbescherming (AVG) in de krant, dan stroomde uw inbox wel vol met smeekbedes om toestemming voor diensten waarvan u niet eens wist dat u daarop geabonneerd was.
Toch bieden de AVG en andere privacywetten nauwelijks antwoord op prangende digitale kwesties van vandaag en morgen, door vooral nadruk te leggen op transparantie en controle voor het individu. Die nadruk is historisch te verklaren, maar tegenwoordig vaak illusoir en leidt af van belangrijke vragen over de maatschappelijke impact van nieuwe technologieën als kunstmatige intelligentie. Hoog tijd voor een sterkere nadruk op de maatschappelijke waarde van privacy in recht en beleid.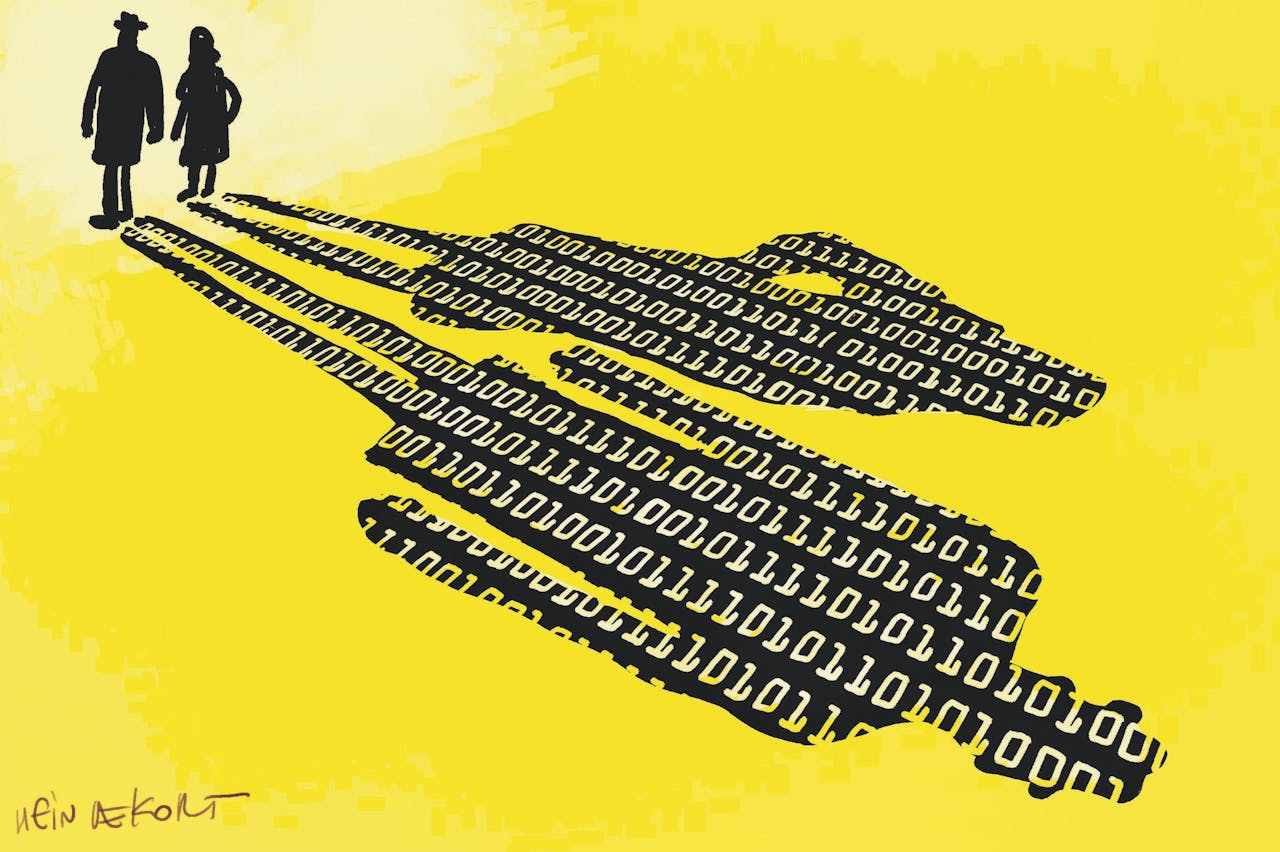 De eerste sporen van privacy voeren terug naar het oude Egypte en Griekenland, waar voormalig soldaten en bevrijde slaven zelfbeschikking verwierven over lichaam, huis en akker. De Bijbel en de Koran wijzen ook op het belang van een fysieke en innerlijke rustplek voor het gebed. Met de opkomst van fotografie werd het mogelijk in een flits personen en hun relaties in kaart te brengen. Vele incidenten later publiceerden twee rechters van het Amerikaanse Hooggerechtshof hun legendarische artikel The Right to Privacy in de Harvard Law Review van 1890. Samuel Warren en Louis Brandeis definieerden deze nieuwe, relationele dimensie van privacy als 'het recht om alleen gelaten te worden'.
In 1967 waarschuwde Amerikaans wetenschapper Alan Westin in zijn geniale boek Privacy and Freedom voor de risico's van massale automatisering van overheidsdatabases. Westin definieerde de informationele privacy als, kort gezegd, recht op transparantie en controle wie, wat, voor welke doeleinden met jouw privé-informatie doet. Westerse landen vertaalden zijn pleidooi in de jaren '70 naar een recht op informationele zelfbeschikking en kwamen in 1980 een invloedrijke conventie overeen in de Raad van Europa, die nog steeds het fundament vormt van datawetten wereldwijd, zoals de AVG.
Niemand kan meer volledig overzien tot hoever onze digitale schaduw reikt, laat staan er rationeel over beslissen
De lichamelijke, ruimtelijke, relationele en informationele dimensies van privacy hebben zich ontwikkeld in het voetspoor van technologische enmaatschappelijke ontwikkelingen. Maar zij volstaan niet meer. Al in 2009 stelde de Nederlandse privacytoezichthouder in het rapport 'Onze Digitale Schaduw' dat iedere burger in duizenden commerciële en overheidsdatabanken stond geregistreerd. En zong vervolgens het bekende liedje van Westin: 'meer transparantie en controle' voor de burger. De rekensom sloeg de spijker op de kop, maar met hun oplossing sloegen ze de plank mis. In 2012 becijferde twee wetenschappers dat u 76 werkdagen per jaar nodig hebt om al die kleine privacylettertjes te lezen. Heeft u al die e-mails over de AVG gelezen, of gewoon weggeklikt? Niemand kan meer volledig overzien tot hoever onze digitale schaduw reikt, laat staan er rationeel over beslissen.
Bovendien beslist technologie vaak voor ons, en over ons. In een oogwenk, zonder dat wij begrijpen hoezeer die beslissingen ons leven en onze samenleving ingrijpend veranderen. Verzekeraar Zürich lanceerde in januari FaceQuote in het VK, een levensverzekering op basis van een selfie. Zelflerende software analyseert 1000 datapunten in een gezicht, vergelijkt deze met 'biodemografische' data en bepaalt zo leeftijd, verslavingen, levensverwachting – kortom het risico. Een gepersonaliseerde premie volgt terwijl u wacht, tenzij het algoritme u afkeurt. De historische data en de beslismodellen achter FaceQuote zijn, net als bij zelfrijdende auto's, bedrijfsgeheim. En wat is de maatschappelijke optelsom? Discriminatie en sociale exclusie zijn reële risico's. De AVG verscherpt vooral de vereisten voor transparantie en toestemming.
Privacy wordt met recht de moeder van alle grondrechten genoemd. Zonder privacy geen vrijheid van vergadering, godsdienst of meningsuiting. Maar de AVG biedt met name een verbeterde joystick aan het individu om dataverwerkingen toe te staan en leidt daarom vaak af van de inhoud. Recht en beleid zouden minder nadruk moeten leggen op het proces en toestemming, maar juist op de vraag hoe onze oncontroleerbare digitale schaduw en nieuwe toepassingen zoals FaceQuote in te passen in onze vrije en open samenleving. In aanvulling op de vier bestaande dimensies, die van groot belang blijven, is het, al was het maar als geheugensteuntje, tijd voor een vijfde dimensie: maatschappelijke privacy.