Deze column staat in Het Financieele Dagblad van 15 oktober 2020. Volg deze link voor mijn eerdere FD columns.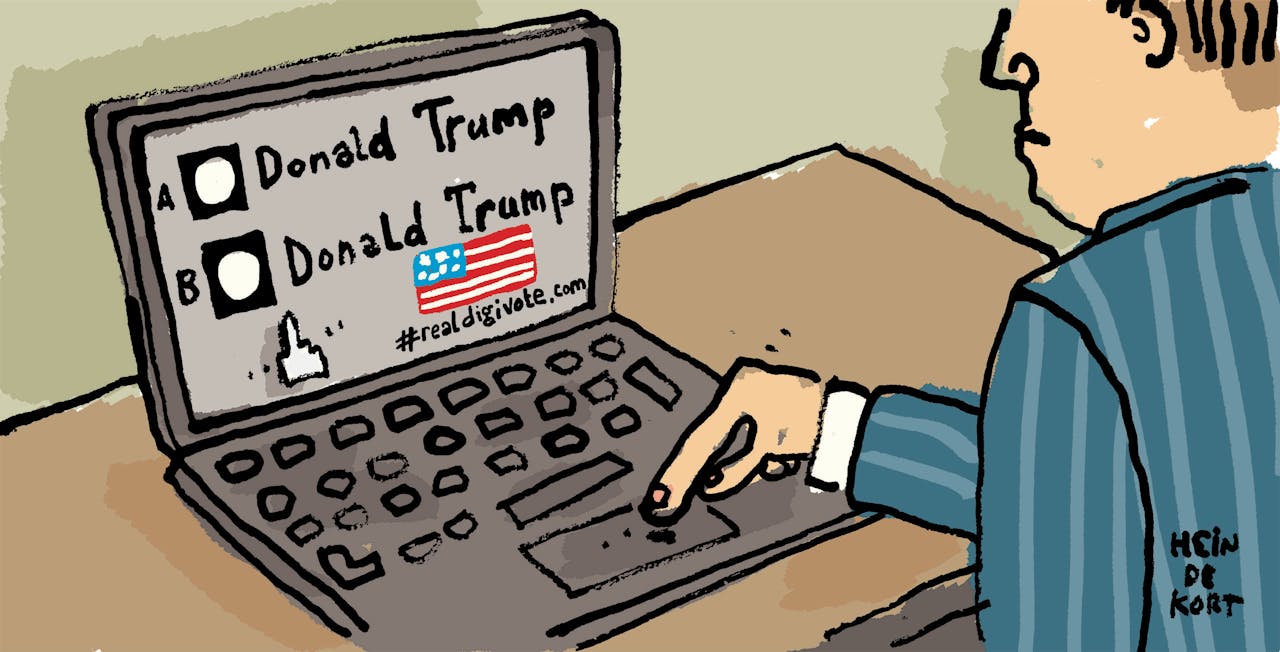 In het kort
Technologie stemproces in VS oud en onveilig.
Stemsystemen in kiesdistricten kunnen worden gehackt.
Dat maakt het onmogelijk om eerlijke uitslag te garanderen.
Meer dan ooit zijn de Amerikaanse presidentsverkiezingen verworden tot een tragikomisch schouwspel over een wereldmacht in verval, en een dans op de vulkaan vanuit cybersecurityperspectief. Het verkiezingsproces leunt namelijk op hopeloos verouderde computersystemen, kwetsbaar voor verkiezingsfraude of sabotage.
De spectaculaire digitale veldslag die onlangs in de publiciteit kwam tussen cybercriminelen, Amerikaanse inlichtingendiensten en Microsoft rondom het neerhalen van het cybercrimeplatform Trickbot, vormt helaas slechts een druppel op een gloeiende plaat. Via Trickbot stond kennelijk een collectie van twee miljoen computers (een botnet) klaar om Amerikaanse stemsystemen te ontregelen.
Zolang de stemtechnologie en procedures in cruciale Amerikaanse kiesdistricten zo lek als een mandje blijven, kan niemand met zekerheid stellen of de Amerikaanse verkiezingen van 3 november geldig of gemanipuleerd zijn. Dat wordt vooral een groot probleem als de twist tussen president Donald Trump en uitdager Joe Biden een nek-aan-nekrace blijkt te zijn.
Continue reading 82e FD Column: Niemand kan integriteit verkiezingen VS garanderen →