Deze column stond in Het Financieele Dagblad van 4 oktober 2018. Volg deze link voor mijn eerdere FD columns.
In mei 2019 zijn er weer Europese verkiezingen. Om het onzichtbare 'Brussel' van sterke campagneleuzen te voorzien, lanceert de Europese Commissie (EC) steevast draconische antiterreurwetgeving. Het is helaas ook een vuistregel dat spin in campagnetijd tot juridische drama's leidt. Want de wetsvoorstellen zijn altijd slordig, bieden geen antwoord op het complexe vraagstuk van onwenselijke webcontent, werken censuur in de hand en plaatsen de EU juist in een geopolitiek kwaad daglicht.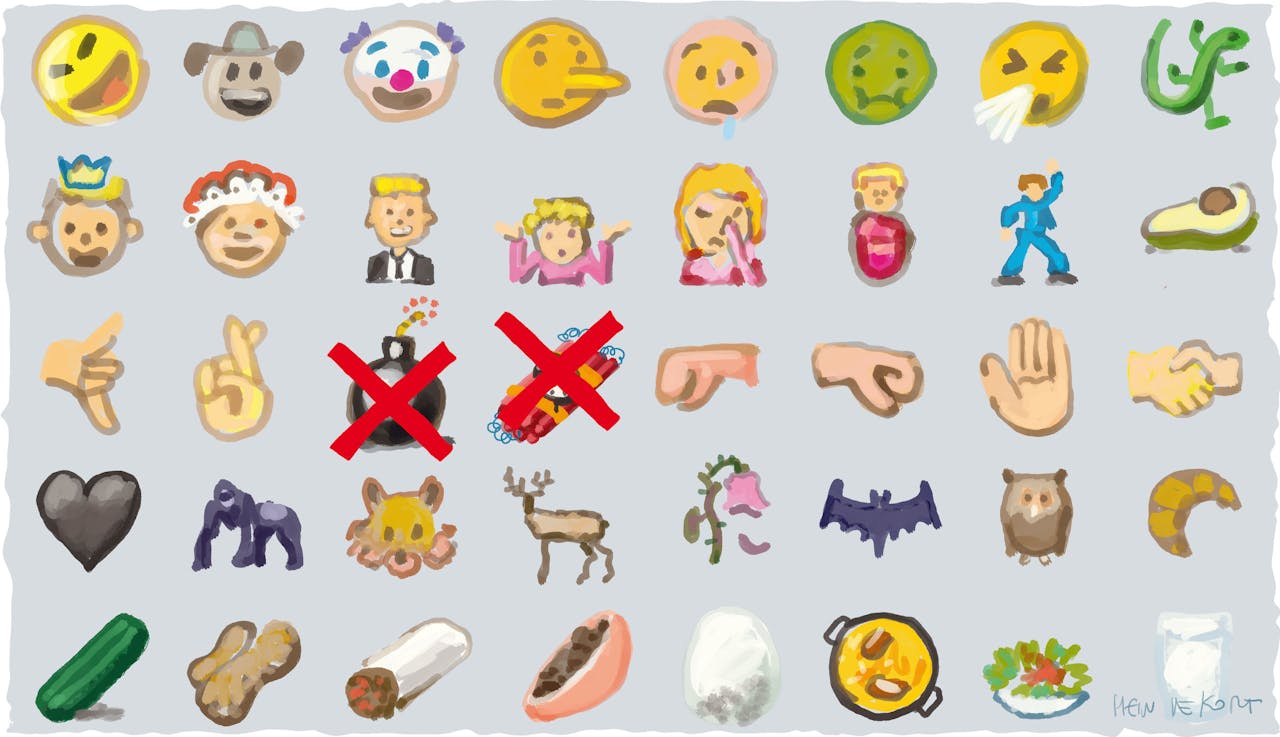 Al ruim vijftien jaar zetten vooral conservatieve politici in op het verplicht filteren van informatie met behulp van internettussenpersonen als zoekmachines, videoplatforms en clouddiensten. Zonder veel succes, omdat het Europees Parlement (EP) de onzalige plannen altijd tegenhield. De afgelopen weken introduceerde de EC met behulp van de lidstaten weer talloze wetsvoorstellen om de handhaving van auteursrechten en bestrijding van kindermisbruik en terroristenwerving te ondersteunen.
Het vraagstuk van schadelijke webcontent is legitiem en complex. In onze informatiesamenleving kan iedereen met een muisklik wereldwijd foto's, audio en video publiceren. Ook terroristen. Op het web is inderdaad gevaarlijke propaganda te vinden, net als afschuwelijke video's die aanslagen verheerlijken. Is het dan niet simpel, om informatie te verbieden, het internet te monitoren en het verbod te handhaven?
Potentiële boete
De op 12 september voorgestelde EU Terrorisme Content Verordening richt de pijlen op 'hostingproviders', bedrijven die simpel gezegd voor alle websites een harde schijf en connectiviteit verzorgen. Denk aan Google en Amazon, maar ook aan Nederlandse succesbedrijven als TransIP en talloze kleine spelers. In het voorstel worden zij verplicht binnen één uur (!) 'terroristische content' van het web te halen, op verzoek van 'een autoriteit'. Zonder notificatie aan website-eigenaars, zonder toets van een onafhankelijke rechter. Verder dienen hosters 'preventieve maatregelen' te nemen om de publicatie van terroristische content tegen te gaan. Om naleving te forceren, hangt hosters een potentiële boete van 4% van de wereldwijde jaaromzet boven het hoofd.
Kennelijk ambieert de EU een gecensureerde mediaomgeving waarin het online gedrag van iedere journalist, ondernemer en burger wordt gemonitord op wenselijk gedrag
Iedereen voelt al aankomen dat het voorstel zal uitlopen op een juridische nachtmerrie. Los van alle slechte of ontbrekendedefinities (wat is 'terroristische content' bijvoorbeeld en 'welke preventieve maatregelen?)publiceert de EC geen data over de omvang van het probleem, zoals opsporingsonderzoekennaar dit soort content. Zo kan niemand beoordelen of doel en middel in verhouding staan.
Er is ook geen enkel bewijs dat het wegpoetsen van webcontent echt helpt om terroristenwerving te beteugelen. Sterker nog, terroristen zullen uitwijken naar andere fora, zoals het dark web. Door informatie onder het tapijt te vegen, zijn terroristen en hun kwetsbare doelwitten lastiger te traceren voor inlichtingendiensten. En Rusland, Turkije en China hebben precies dezelfde antiterreurwetgeving.
Onlangs kwalificeerde Turkijes staatshoofd Erdogan een kritische spotprent van Ruben Oppenheimer als terreur. Sommige hosters reageerden prompt op zijn verzoek de cartoon te verwijderen. Vol boter op het hoofd, geeft de EU de dictators van deze wereld het excuus om het vrije woord verder te censureren.
Het probleem beperkt zich niet tot terrorismebestrijding. De EU lanceerde onlangs een vergelijkbare ondoordachte proefballon om andere 'illegale content' te censureren. En de helaas net aangenomen Auteursrechtenrichtlijn verplicht internetbedrijven een uploadfilter aan te leggen om alle informatie die wij online delen preventief te scannen op vermeende copyrightinbreuk. Precies zoals de Chinese censuurmachine.
Al vijftien jaar kraken wetenschappers dit soort filters genadeloos af. Maar nu lukte het de ijzersterke auteursrechtlobby wél een meerderheid te vinden in het EP, ondanks een vernietigende petitie van meer dan 200 leidende wetenschappers. Wat werkt wel? Wikipedia is erg te spreken over een experiment waarin kunstmatige intelligentie en menselijke beoordelaars samenwerken. De algoritmes scannen de overvloed aan informatie in de webencyclopedie, terwijl mensen evident schadelijke informatie modereren en de kwaliteit borgen.
Schadelijke symboolwetten
In hun eentje maken algoritmes enge beslissingen: zocht je onlangs bij Google naar 'gorilla' dan kreeg je foto's van Afro-Amerikanen. De algoritmes van Engelse inlichtingendienst GCHQ kwalificeerden woestijnheuvels als porno. Continue menselijke input is dus essentieel. Áls de wetgever íets moet doen, dient zij vooral te garanderen dat de vrije meningsuiting en privacy geborgd blijft bij private handhavingsinitiatieven. Onder meer door transparante en verifieerbare algoritmes te verlangen en wegingscriteria te verplichten op basis van de genuanceerde jurisprudentie van het Europese mensenrechtenhof.
Niks van dat alles. Een zelfgemaakt filmpje delen via WhatsApp met een bekend popliedje eronder? Kan straks niet meer. Een nieuwsartikel publiceren met een foto erbij van Syrië-gangers in een IS-kamp? Verboden. Kennelijk ambieert de EU een gecensureerde mediaomgeving waarin het online gedrag van iedere journalist, ondernemer en burger wordt gemonitord op wenselijk gedrag. En straks bij de verkiezingen propageren zij 'iets' gedaan te hebben aan terrorisme. In feite is de Europese oplossing symboolwetgeving die meer schaadt dan baat.